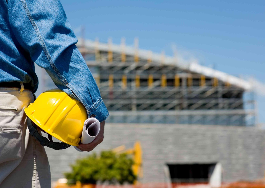 We are always looking for quality subcontractors. At DC Construction Management we truly value our subcontractors because we understand that the success of our project is dependent upon maintaining strong relationships with our subcontractors. All of the subcontractors we work with have been prequalified to ensure that they meet our standards for quality and safety. Our subcontractors offer valuable input in design development and/or value engineering. If you are a quality subcontractor, we want to talk with you!
DOWNLOAD APPLICATION NOW.
All subcontractors must meet the minimum insurance requirements. Policies must remain in force in order to remain on DC Construction Management (DCCM) subcontractor list.
Comprehensive Liability
Minimum of $2,000,000 General Aggregate, $2,000,000 Products and Completed Operations Aggregate, and $1,000,000 Occurrence. This may be achieved through, primary, and excess liability policies.

DC Construction Management and the Customer must be named as Additional Insured (Endorsement must be attached)

Primary and Noncontributing Endorsement (Endorsement must be attached)

Waiver of Subrogation (Endorsement must be attached)

Products/Completed Operations Coverage
Commercial Automobile Liability
Minimum $1,000,000 limits of liability


Waiver of Subrogation (Endorsement must be attached)
Miscellaneous
Must indicate project and "operations of named insured"

Insurance Carrier (s) and Surety Company (s) must be an A7 or better in the "Best's Key Rating Guide" and licensed in the state of California.


Thirty (30) day Notice of Cancellation as to all policies and bonds

Claims made and modified Occurrence Polices are not acceptable